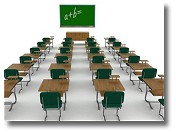 Some employers support it.
Some employers give lip service to it.
Professional bodies and associations demand it.
We all know we should be doing it.
Regularly!
But how many of us do?
How many of us further our education in a consistent and habitual way?
In my opinion, learning on the job does not constitute continuing education for the very reason that the skills learned or knowledge gained is intrinsic to the work you are presently doing. This does not mean that on the job learning is not important, just limiting. I believe that continuing education should be outside of the immediate scope of what you do in your work. Continuing education should be about preparing your self for new roles you aspire to or for exploring other interests which excite your enthusiasm.
How Much Is Enough?
This is really up to you but I can not imaging anything less than 4 hours a week is really of benefit. Somewhere between 4 and 16 hours per week is quite manageable even with work and family commitments. You'd be surprised where you are able to find those 16 hours from when you actually want to.
Structured Or Not?
For most of us the easiest way to continue our education is through formal courses of study. The benefits not only include having a structured learning environment pre-packaged for us but usually lead to formally recognised qualifications. Structured continuing education also has the most credibility in the eyes of our peers, employers and our family. Going it alone on the other hand might very well be far more rewarding and lead to skills and knowledge not easily acquired though formal courses. This kind of continuing education is not for everyone though. Its undisciplined nature requires a special focus and enthusiasm for it to really stick and become a valuable part of your learning.
A True Story
Some time back I hired a university graduate who took me by surprise. As a condition of his employment he requested a four day working week. He was clear he wanted one full day a week for continuing education. He was also very clear that this was not to be linked to any formal study but be used as he saw fit. Over the years of his employment there were times when his 'day off' was treated with contempt by his peers and by some management. However, in those years he brought new skills and capabilities to the organisation raising both the efficiency and the professionalism of the design group he worked in. Since then I have watched him grow from strength to strength in his career.



Just Do It
Decide how important continuing education really is to you and find a way to make it a habitual part of your week. Once you have decided, just do it!
Robert Rath – http://www.innovation-mentor.com